London, United Kingdom. Описание + 2 фото под катом.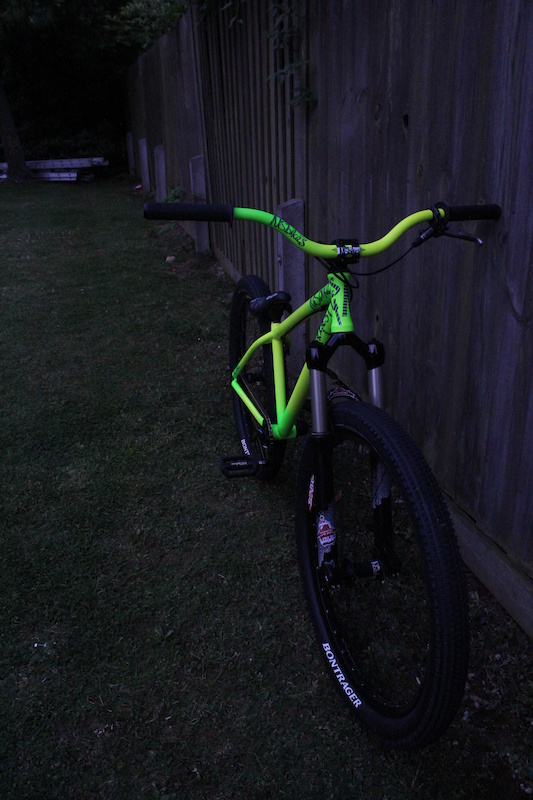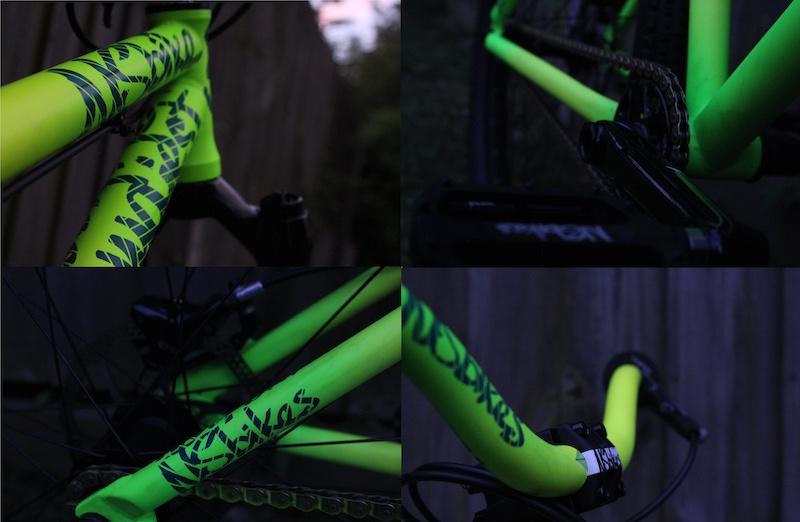 NS Majesty Dirt
Manitou Expert Circus Forks 100mm
NS Proof Bars
NS Quark Pro Stem
NS Sam Pilgrim Grips
NS Rotary Non-Disc Front Hub
NS Rotary Pro SS Rear Hub
NS Aerial Pro Pedals
Octane One Warp Headset
Octane One Nylon Post
Da Bomb Mag Saddle
Elixir 5 160mm
DMR 170mm Cult Cranks and BB
YBN Chain
Halo Chaos Rims
DT Swiss Spokes
Bontrager XR1 2.4" Tyres (Upgrading to Maxxis DTH 2.15")
Bontrager Tubes.