New York, United States. So nice! 10.391 kg! 5★!
Specs under the cut!
Frame: Deity Streetsweeper
Fork: 2010 Fox 831 (non kashmia) at 100mm
Seat: Purple deity tekstyle (no bumpers)
Seatpost: Black deity pyston
Wheelset: 2010 Atomlab superlight wheel set with titanium spokes.
Crank Arms: Deity vendetta 3 in black 170mm
Spindle: Deity 153mm ti
Sprocket: purple deity termite
Bb: Deity spanish armada in purple (19m)
Chain: KMC 710 SL in chrome
Pedals: Premium Slim PC in black
Valve caps: Deity crown in purple
Seat clamp: Deity Cinch in purple
Bars: Deity topsoil in black
Brake: 2010 Shimano Xt with a 160mm Avid Cleansweep G3
Stem: Thomson x4 elite in black
Grips: Deity enkoi with purple collars
Headset: Odyssey zero stack integrated in black
Tires: Maxxis DTH 2.15 kevlar with giant maxxis logo
Tubes: Maxxis Ultra light Schrade valve.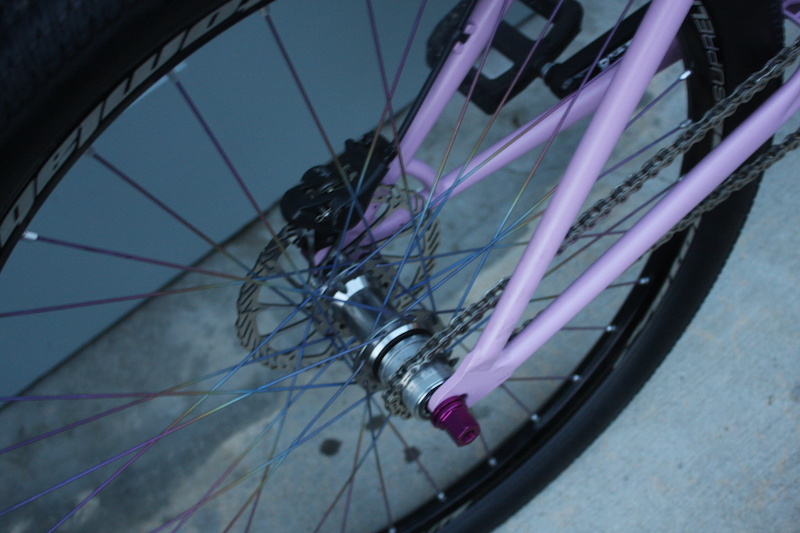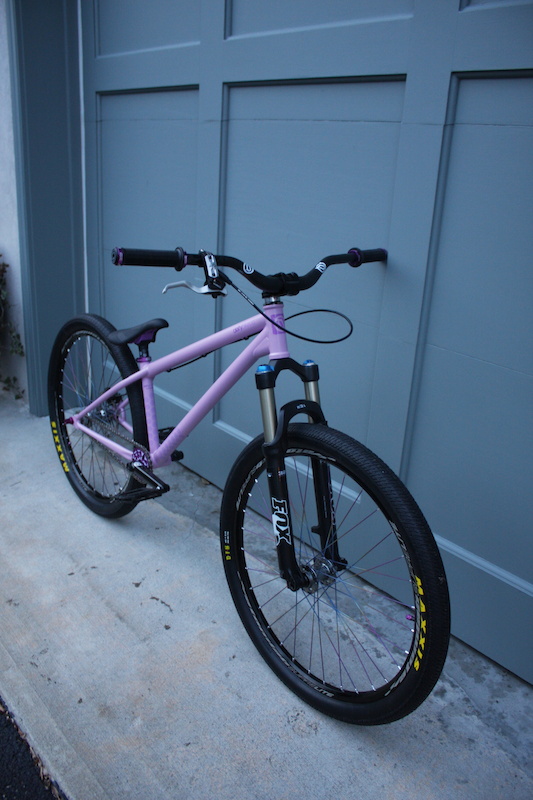 Обратите внимание что было до этого(!!!):
Previous bikechek by Cole Jorissen. Dob Pinscher.